Get a website for your

Clinic / Hospital.
Patients have become smart and search for medical help online. Time for you to become smarter.
Why Would Doctors Need a Website?
---
Patients Reach your Clinic Easily
It's an affordable way to reach new patients without investing in costly print advertising – not to mention it enhances your professional image among colleagues.
Latest Medical Technologies to your Patients
Having an up-to-date website gives both patients and potential referring physicians that you offer the latest medical technologies as well.
Reduces the Amount of Time of your Staff
Reduces the amount of time your staff spends on the phone by providing basic information such as directions, scheduling instructions, answers to commonly asked questions, etc.
Enhances the Patient Experience
Enhances the patient experience by providing online appointment and SMS alerts.
Health Information
Establishes your medical authority by providing free resources and health information to both existing and future patients.
Allows you to Easily and Quickly Communicate
Allows you to easily and quickly communicate with patients about new services and offerings. Take this idea to the next level with a newsletter where you can provide practice updates. The more patients feel connected to your practice, the more likely you are to retain them.
Some of our Medical websites
---
---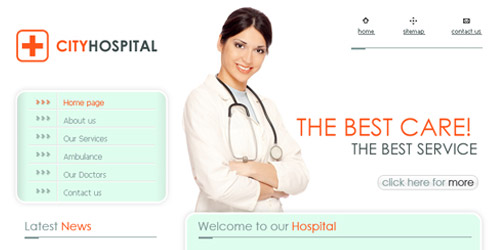 ---